Darjeeling is a peaceful little hilly hamlet that is known for being blessed by the snowcapped peaks of Khangchendzonga. Settled in the eastern Himalayan region, Darjeeling is the place where spirituality and Zen meets adventure. It is a Pandora box of travel goodness for people of all ages. This gem of a place is surrounded by the pristine natural beauty that will definitely be a mind-blowing experience. Lined all over with tea plantations and surrounded by the jagged and stunning eastern Himalayas, Darjeeling is a must-visit for people looking to explore more shades of what the grand and majestic Himalayas have to offer.
Planning a trip to Darjeeling? Here are some things to do in Darjeeling for a fun-filled holiday!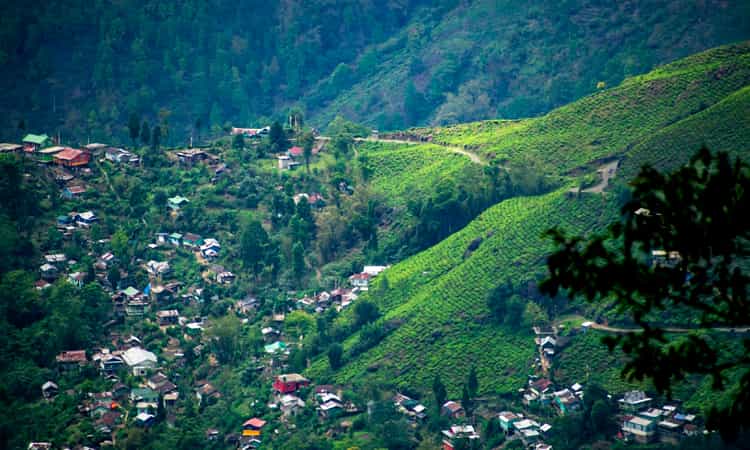 River Rafting In Teesta River
Originating from the Northern Sikkim hills, the Teesta River gushes down Darjeeling creating a boundary between the district of Darjeeling and Sikkim. Teesta meets with Rangeet River at the Triveni and creates rapids that are favourable for the beginner as well as seasoned rafting enthusiasts. The rafting starts off at Melli and which is a sort of sandy delta created as a result of the confluence of the two rivers. This rafting experience goes through 6 grades or levels depending on the rafter's experiences. The raft will go through lush green forest cover and gently rolling hills on both sides. Other than Rishikesh, this place is a hub for rafters.
Trekking to Sandakphu
Sandakphu is the highest peak in West Bengal and this stunning mountain peak is located on top of a ridge bordering India and Nepal. The trek involves summiting this peak that is located right on the edge of Singalila national park which also houses a small village with a few hotels. The entire trek is 32 kms long and takes about 3 days to cover. Although the trek is somewhat difficult, every step of it is absolutely worth it. On reaching the top you will get incredibly panoramic views of the Himalayas including Lhotse and the highest peak in the world, Mount Everest.
Ghoom Monastery Visit
Traditionally known as Yiga Choeling, Ghoom Monastery was established during the 1850s and has turned into the landmark face of Darjeeling. The monastery houses a 15 feet high golden-coloured Maitreya Buddha Statue, covered in semi-precious gems, and is surrounded by a wonderful sense of peace and calm. The monastery is famous for its Thangka paintings that cover the walls, fancy bells, and magnificent sculptures. This is a highly revered Buddhist learning destination that is frequented by Buddhists from all over the world. Ghoom monastery is also the starting point of the toy train ride making it an ideal destination to explore more sightseeing avenues.
Toy Train Ride
If you happen to travel to Darjeeling then a toy train ride is a must. The Darjeeling toy train is a UNESCO world heritage site that was built during the 1880s. This icon of colonial heritage in India is an engineering marvel and was believed to be way ahead of its time during its establishment. Going on the toy train ride will be an experience to remember and a treat for the kids. The train journey traverses through the hills and offers picturesque views of the surrounding vistas. The train is gently pulled by a small steam engine and moves very slowly so you get the opportunity to appreciate what Darjeeling has to offer.
Wildlife Exploration to Padmaja Naidu Himalayan Zoological Park
Spread out over an expansive area of 67.5 acres, the Padmaja Naidu Himalayan Zoological Park is located on an average elevation of 2,134 metres above sea level. Known for being the largest high-altitude zoo in India, it also specializes in breeding animals that are adapted to the high altitude living conditions. The zoo has been successful in a captive breeding program for critically endangered animals such as Red Panda and snow leopards. The perfect place to go with the family especially if you are traveling with kids.
Watching Sunrise At Tiger Hill
Situated on an elevation of over 2,200 metres above sea level and located just 13 kms away from the main town of Darjeeling, the Tiger hill sunrise experience is something that you will never forget. To witness the sunrise the tourists are expected to leave from their hotels at 3:30 am and get to the viewing deck point on tiger hill on time. As the first rays of the sun touch these stunning peaks, they start changing colours from dark red to shades of orange and yellow. Not even for a second will you be able to look away. This hypnotizing effect looks even more mythical with the presence of mist and fog.
Must Read: Gangtok Hill Station
Explore The Tea Gardens Of Dooars
Darjeeling tea has a world-class reputation for its rich taste that offers a luxury tea experience. Darjeeling hills are mostly covered in Tea plantations that trade domestically as well as internationally. The tea plantations were established by the British when they were looking for the perfect conditions to grow and export tea. Over time, its potential was recognized worldwide, and currently, it is one of the must-visit places in Darjeeling for an interesting experience. The tea plantations in Dooars cover over 24,000 acres and are extremely popular.
Go On An Excursion To Kalimpong
The stunning and aesthetic hill hamlet of Kalimpong is perched on the ridge overlooking the Teesta River. Dotted with Monasteries like Durpin Monastery and Zang Dhok Palri, memorial churches, and other interesting sightseeing attractions, Kalimpong is an ideal place for you to get away from the chaotic tourist crowd in Darjeeling. Nestled away in the Northern Bengal part, Kalimpong offers enthralling views of the surroundings that seems like it's straight out of a storybook. This is also the perfect place for a deep cultural and spiritual experience with hints of the rich colonial past.
The list of things to do in Darjeeling is unending as it is a Pandora box of spirituality, adventure, and memorable experiences. This humble Himalayan hamlet is a gem of a place that deserves your attention.
Conclusion
The quaint hill station of Darjeeling is a memorable Himalayan hamlet. There are numerous things to do around here. if you are a nature lover who loves exploring the great outdoors then Darjeeling tour packages will open up a world of new avenues for you. Travelers can also go on excursions to nearby places as well. Darjeeling is one of the most underrated hill stations in India and deserves a lot of attention.
Suggested Posts
10 Devi Temples in Uttarakhand
Best Places to Visit in Agra
Things to Do in Dwarka and Somnath
Best Wildlife Experiences in Sri Lanka